If you plan to start a business in USA the first step is that you must register a company in USA irrespective if you are a US Citizens, Resident or Non-Resident and to form a US company from anywhere in the world.
You can setup a company in any of the 50 US States to make your business dream come true. Our services include everything you need to get your company fully incorporated and operational in the United States.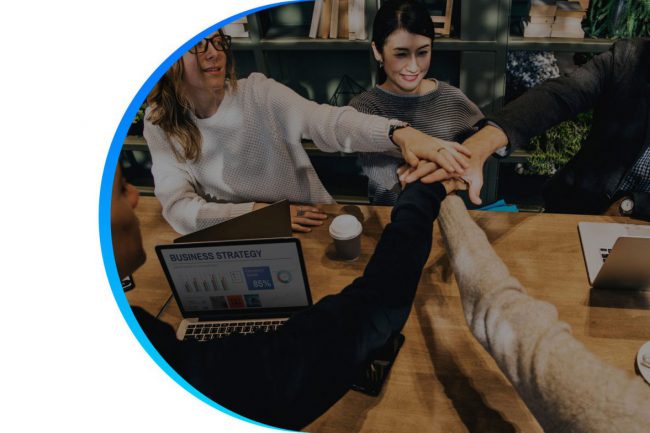 Our company registration and incorporation services include the following steps and procedures:
Make Your Decision
First step in incorporation a company in USA is to make up your mind and take a final decision of what legal entity and structure of company you want to establish, which state you want to incorporate, what kind of business address (Physical or Virtual) you want to use and whether you need a business representative in USA or no?
We Incorporate
Once you make your decision, then we incorporate the business as per your information provided, obtain Article of Association, Tax Registration, EIN Certificate and complete all registration process.


We Deliver
Finally, once your formation documents are approved and back from the state, we will deliver these alongside your EIN, within your corporate kit, to your location of choice anywhere in the world.


Services
ServicesWe Offer
Company incorporation in USA is a step by step by process and requires a detailed understanding of it all. Our professionally trained consultants are fully equipped to provide render the below mentioned services for US business incorporation.
US Business Address
To open a company in the United States, you are required to have a US business address in the state of incorporation. We will obtain a registered business address for you in the state of your company formation. This address serves as a business address and registered mail forwarding address.
Virtual Contact Number
As a part of our business establishment services and mandatory requirements in many of the situation, we provide a virtual phone number for your business which is dedicated to your business exclusively and is available to answer any of your business communication.
Mail Forwarding
In conjunction with US business address services, we also provide mail handling at your designated business address and the forwarding of mail via scanned email or physical forwarding to your address anywhere in the world.
Our virtual mail address along with mail forwarding services is the perfect solution to remotely administer your US business mail, receive important legal and administrative documents, as well as checks and bank statements, invoices and additional business-related correspondence within the US.
Registered Agent Services
A registered agent is a responsible third-party who is located in the same state in which a business entity was established and who is designated to receive service of process notices, correspondence from the Secretary of State, and other official government notifications, usually tax forms and notice of lawsuits, on behalf of the corporation or LLC.
We extend our services to act as A Registered Agent for your business purposes that gives you the dependability, convenience, reassurance and accountability to help manage your vital legal documents and avoid complications or errors.
Filing State Documents
We will prepare the required documents for the company formation as per statement requirements and federal government and will file and follow up these documents on your behalf.
Obtaining an EIN Tax ID
An EIN Tax ID is required by the IRS and U.S Banks to track your business associated income and operate your business legally. As part of our U.S business formation services we will do Tax Registration and obtain an EIN on your behalf.
Registration of DBA
A "Fictitious Business Name" (FBN) or "Doing Business As" name (DBA) is a name you choose to do business under that can be different from the official legal name of your LLC or corporation. Fictitious business names normally need to be filed with the Secretary of State or other entity that governs business formation in your state. As per of our service package we will register and obtain a DBA for your business
Bylaws and Resolutions
We will prepare whole Articles of Association, Bylaws and resolutions for your business. Bylaws and resolutions are the initial decisions of your corporation's board of directors and basic "operating rules" of your corporation. As part of our U.S company formation services we will provide initial drafts of these on your behalf.
Banking Resolution
We prepare and register Banking resolution as part of our services. A banking resolution document is drafted and adopted by a company's members or Board of Directors to define the relationship, responsibilities and privileges that the members or directors maintains.
US Business Bank Account
If you are looking to setup and operate a US company, essentially you will have to look into banking options for your US company. There are many options but the process to navigate this can be complex. We offer complete assistance depending on your current situation to open a business banking account in USA.
Merchant Account Setup
A merchant account—aka merchant services account—establishes a business relationship with a merchant services provider, like a bank, and enables a business to accept debit and credit cards and other contactless payments, eCommerce transactions, and more. Businesses require merchant accounts in order to accept credit and debit card payments from their customers. A merchant account is a type of financial account that allows funds to be transferred from card issuing banks to a merchant's business bank account.
As per of our premium services we offer complete merchant account setup services.
Seller Account Registration
Amazon, eBay & Shopify are the commonly known ecommerce platforms and every of these stores has its own complexities and require a lot of expertise when it comes to managing the seller accounts.

We offer complete range of Seller account management services for all these three platforms for the ease of doing business.
Why Choose Us
Why Choose Us for Company Formation?
We're entrepreneurs – and We understand the Business Complications
We make incorporating a company as easy as possible, so you can focus on the important things. Beyond company incorporation, we have a full suite of startup services like business planning, business concierge, business migration, IT setup, business fulfillment and many more to support you in your continued success as your one-stop shop.
We become your success partner.
Whether you're starting an LLC, S Corp, C Corp or other business entity, our mission is to provide you with a superior and modern experience at an unparalleled value.